We Are the #1 Wholesale Drop Ship Source in America
A Master Wholesale Distributor of Consumer Electronics since 1982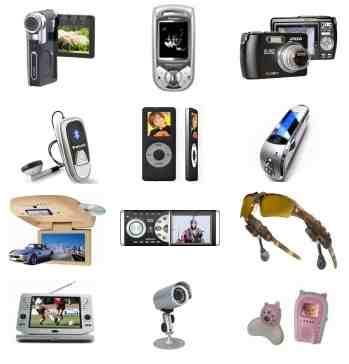 Are you looking for a fun easy way to make some extra income from home? Well, since 1982 that is exactly what NWC, Inc has been teaching people just like you to do.
Our proven program is incredibly easy to run, has almost no overhead or start up costs and can be up and running in just a couple of hours of getting started.
Whether you want to make an extra few hundred dollars a week part-time or unlimited profits working full-time from the comfort of your home, NWC, Inc can get you set up and running in your own business FAST.
Making money with NWC, Inc really is as easy as 1 - 2 - 3
Step

Sign up as a dealer with NWC, Inc and gain access to 61,000 top selling name brand electronics products from companies like JVC, Panasonic, RCA, Pioneer, Toshiba, Brother, Sharp, Garmin, Canon and 216 other famous manufacturers all at Below Wholesale Pricing (meaning up to 77% off suggested retail price!).
Select which products you would like to sell as shown in the giant 1,200 page full color catalog included with your dealership. You can choose from products like LCD Televisions, Blu Ray DVD Players, Computers, GPS Units, Digital Cameras, Camcorders, MP3 Players, Video Games like the Wii, PS3 and X-Box 360, Car Audio, Car Video, and thousands of more top selling products.

Follow our clearly spelled out step-by-step instructions and make sales using the included powerful Auction Pro software or any of the other simple methods we teach you.
Collect the money from each sale, send us the wholesale cost for the product and keep the difference as your profit right up front. We will drop ship the product(s) right to your customers door with your name and address as the shipper.
By repeating the 3 easy steps above, as many times as you would like, you can earn a solid full or part time income, right from the comfort of your own home. And since you set the selling price on each item, you can enjoy unlimited profit potential.
Becoming a Partner in Business Dealer with NWC, Inc is easy too! Just select the payment option below that is best for you and soon you will be on your way to a profitable new home business that will help bring you financial freedom and income security.
MAKING MONEY FROM HOME REALLY CAN BE EASY!

Only $49.99 a month
Get Unlimited Access for only $24.95 a month!
No contracts, No Long Term Commitments,
Cancel at Anytime!